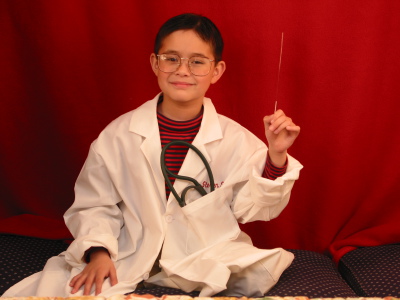 Frequently asked questions
What is Traditional Chinese Medicine?

Traditional Chinese Medicine (TCM) is probably one of the oldest complementary therapies and continuously practiced systems of medicine in the world that came into being following five thousand years of observation and analysis. This unique medical system is used to treat a wide range of disease, and is of special use in treating various kinds of pain and psychological problems. Also it can prevent illness, maintain health, and fight disease. TCM remedies possess few side effects and, unlike with drugs, tolerance does not build up over time.
Cupping employs the application of glass or bamboo cups and to acupuncture points or an affected part of the body. The cupping is attached to the skin surface to cause lacal congestion through the negative pressure created by introducing heat in the form if an ignited material. The vacuum suction created by heat helps stimulate blood circulation and improve the flow of energy. The technique is useful for muscle injury, joint pain, headaches, infection, bronchial congestion, and other afflictions
Acupuncture started in China more than 5,000 years ago. The Chinese believed diseases such as arthritis were caused by an imbalance in life forces: yin and yang. The imbalance leads to a blockage of qi (pronounced chee), a vital energy source in the body. Acupuncture was thought to unblock that energy, which helped ease the pain. For years, words like yin and yang relegated acupuncture to the fringe of medical science in the USA. The technique gained credibility during the 1980s and '90s as scientific studies began to suggest that acupuncture could trigger the release of natural painkillers.An analysis of 22 studies showed that acupuncture relieved lower back pain when compared with no treatment or with "fake" acupuncture in which needles were inserted in the wrong places. Several large studies reported in the past year and a half could push the technique into the mainstream.

Herbal medicine has traditionally been the most fundamental method of TCM treatment for over 5000 years in China. Chinese herbal medicine consists of theory, strategy, formulas, and substances, A formulas is comprised of medicinal substances, the particular configuration of which is dictated by the organizing principle of the treatment strategy. If the pattern of a disorder is misdiagnosed, the treatment strategy will be incorrect, and its derivative formula will be ineffective. In Chinese medicine, formulas are customized to each patient based on his/her constitution and current medical condition, whereas in Western medicine, drugs are prescribed without regard to individual variations. These herbal formulas work to unblock the energy and to nourish, detoxify, and repair the organs. Another group of herbs, classified as "food grade herbs", are highly nutritious and easily added to the diet for general strengthening and maintaining a strong immune system.
Are there standards for acupuncture needles?